Chiropractic Care for Every Body
Supporting you and your family throughout all stages of life.
At Foster Family Chiropractic, we believe in providing you with exceptional care at every stage of life. Learning how to become the best version of yourself involves a lot of change and growth. We're here to support you no matter why you find yourself walking through our doors. Whether you're a young athlete with an injury, a mom with a growing family, or a senior with mobility concerns, we meet you where you're at, and we treat you based on your unique needs.
Working with a chiropractor in Newmarket towards a healthier you is a bit like running a marathon. It takes time to get there, but you don't have to walk that road alone. We'll be there right alongside you. We make a collaborative effort to ensure you experience a well-rounded approach to your healing. This means supporting you beyond the adjustment by empowering you in your journey of moving, thinking, and eating for whole-body health.
Chiropractic care is for everyone. We welcome every member of your family, but we treat you as the unique individual that you are.
Experience Our Tailored-to-You Approach
Chiropractor in Newmarket and
Aurora
Prenatal Chiropractor
During pregnancy, your body naturally undergoes frequent and sometimes tumultuous changes. Our prenatal chiropractor will provide a custom-tailored plan to support you throughout your prenatal stage and into postpartum.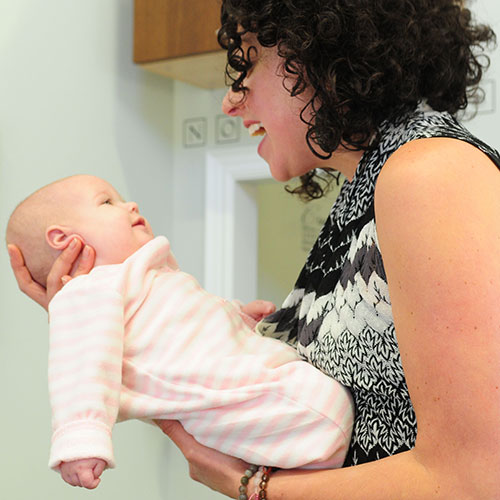 Your Growing Family
Visit us during your pregnancy to help ease tension and keep you feeling comfortable.We also encourage you to bring in your infant for a comprehensive assessment and gentle chiropractic adjustment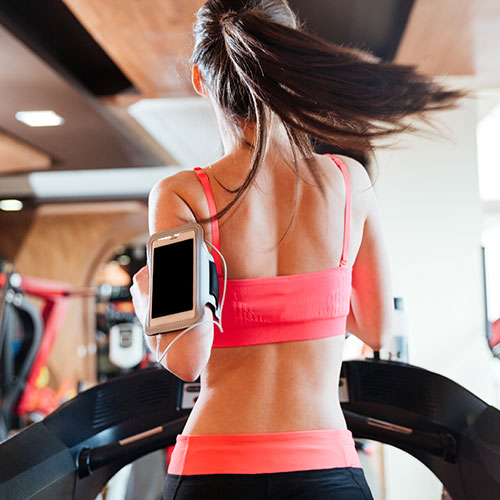 Creating Health and Vitality
Make your health a priority so you can live your life to its fullest, pain-free.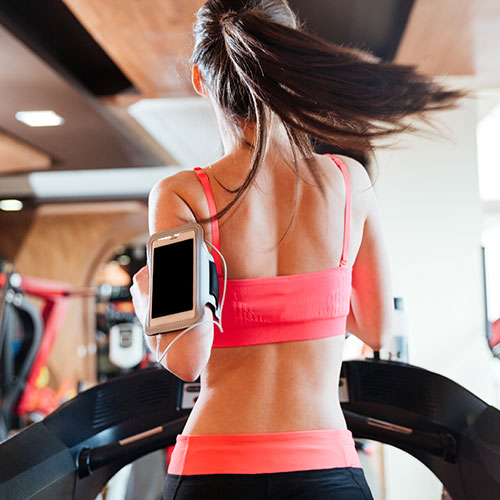 Aging Gracefully
You deserve to feel like your best self at any age. Come visit us to stay healthy and mobile.
Boosting Athletic Performance
Don't let pain and discomfort stop you from enjoying the activities you love. If you've got an athletic injury, we can help.
Chiropractic is a form of healthcare that focuses on the role that the nervous system and spinal motion plays in sustaining health. Its primary objective is the removal of any interference to the nervous system, and normal healthy function. The nervous system consists of your brain, spinal cord and peripheral nerves, including all of the nerves leading into every system, organ, tissue and cell of your body. Optimal nervous system function is of vital importance as it monitors your changing needs and controls and coordinates responses necessary for proper adaptation, learning and development.
Quite simply, chiropractic care involves the detecting and analyzing of physical interference to the nervous system, and the reduction of interference to the nervous system through the application of specific spinal adjustments. By progressively freeing your nervous system of interference it allows you to more clearly and accurately perceive your changing needs. By progressively freeing your nervous system of interference it allows you to more clearly and accurately perceive your changing needs. As a result, it restores your healing capabilities for increased energetic function and vitality.
How Can Chiropractic Care Help?
There are so many ways chiropractic care could benefit you. Chiropractic care is an excellent addition to any holistic health regimen. An adjustment can be supportive of the body and mind. We work to support a fully-functioning you.
Our chiropractor in Newmarket can help manage pain stemming from your:
Bones
Joints
Connective tissue
Cartilage
Muscles
We do more than help you manage pain. We listen to you and we hear your needs. We address your concerns and we put your care first. Once you walk in the door, we treat you like a part of the FFC family, because you are.
Reach your highest level of health through our hands-on care.
What are the Benefits of a Chiropractic Adjustment?
While a chiropractic adjustment is effective at reducing back pain, there is so much more that it can be useful for.
Regular adjustments are helpful in managing conditions such sciatica, vertigo, scoliosis, and more. It's also effective in reducing neck pain, lower back pain, inflammation, and headaches. An adjustment may also support your nervous system, thereby supporting your other body systems such as your immune and digestive systems.
By including chiropractic care in your holistic health plan, you can manage your discomfort naturally. Adjustments can help you manage chronic pain reducing the need for harsh medications.
There's so much that a chiropractic adjustment can do for you. An adjustment brings your body back into alignment with itself and removes the obstacles that keep your body from healing itself. By removing these obstacles, your body is able to function whole and well.
Let's stay in touch
We want to keep you in the loop.
Join our mailing list and stay updated on the latest at our Newmarket chiropractic clinic. Discover free strategies and solutions for your health, and get access to exclusive offers. Sign up now!
Testimonials
Let Our Work Speak
for Itself
I have been going to Foster Family Chiropractic for over 5 years and it has been such a positive experience. Dr. Warner is so caring and easy to talk to. She has adjusted both of my children from the age of 4 weeks old. There were so many benefits to bringing my children at such a young age - better digestion and sleep patterns being the most helpful to this tired mama! Highly recommend them!
ELISA TRAPANI
Foster Family Chiropractic offers a gentle form of chiropractic adjustment that allows me to relax and forget about the stresses of the week. The practitioners at this clinic are always very supportive in providing personal care, on an individual basis. Treatment sessions are geared to my sensitivities and I know I can rely on quality care, each and every visit. They are simply the best!
DIANNE HIGUCHI
Dr. Ramsey is truly remarkable. Dr. Ramsey always provides exceptional care and always goes over and above. Dr Ramsey helped me immensely and researched on her own time, possible diagnosis and also referred me to specialists outside of her field in order to help me receive the care I required. I strongly recommend FFC to anyone who wishes to receive the best service and care.
KYLE WHITEWAY
I've been seeing Dr. Warner for about 10 years to ensure my spine is in optimum health at all times! I love the caring attitude and quality of care I've received over the years! Great location, easy parking, very flexible re appts etc. Love them! Would give 6 stars if I could.
E. WILLCOX
Wonderful, caring staff. Dr. Warner has been treating our family since my children were babies. Highly recommend!
NICOLE BEATON